Donegal Airport - The Gateway to County Donegal
Donegal Airport serves as the gateway to the Northwest of Ireland and the northern part of the Wild Atlantic Way!
Thank you so much for visiting!
Donegal Airport: Gateway to Ireland's Northwest
Where Convenience Meets Breathtaking Beauty
Where breathtaking beauty meets convenient travel! Nestled amidst stunning landscapes, our airport offers a gateway to the wonders of Ireland's northwest.
With easy access to the Wild Atlantic Way, vibrant towns, and outdoor adventures, Donegal Airport is your ticket to an unforgettable journey. Experience our warm hospitality, efficient services, and stunning runway views that will leave you in awe.
Whether you're visiting for business or pleasure, start your adventure at Donegal Airport and discover why it's the perfect choice for travellers seeking both convenience and natural wonders.
BOOK FLIGHTS FROM & TO DONEGAL AIRPORT
Whether you're travelling to Dublin or Glasgow and making a worldwide onward connection, Donegal Airport is working to connect you quickly and easily to your favourite destinations! Book directly with your preferred airline or use the Kiwi travel planner to book your next flight!
Donegal Airport is the gateway
into the Northwest of Ireland and the Wild Atlantic Way!

Dublin to Donegal Flights
55 min from Dublin, Twice daily!
The Donegal – Dublin route is operated by Emerald Airlines under Aer Lingus with convenient flight times, enabling same–day trips to Dublin, and seamless connections with the Aer Lingus network from Dublin.
Book Aer Lingus
Aer Lingus Schedules
DONEGAL
DUBLIN
DUBLIN
DONEGAL

Fly Donegal to Glasgow with Loganair!
Three flights weekly!
Loganair will resume their Donegal-Glasgow service from the 5th of April, 2024.
Book Logan Air
Loganair Schedules
DONEGAL
GLASGOW
GLASGOW
DONEGAL
Book Flights Through Kiwi.com
Student Fares are available!
Make your journey to college quicker and easier with Donegal Airport's Student Fares!
Return fare €75.00 One-way fare €40.00
Includes 20kg checked bag
And free change of date
To book call 074 9548284
**Student Fares must be supported by student id card
**Student Fares only available during university term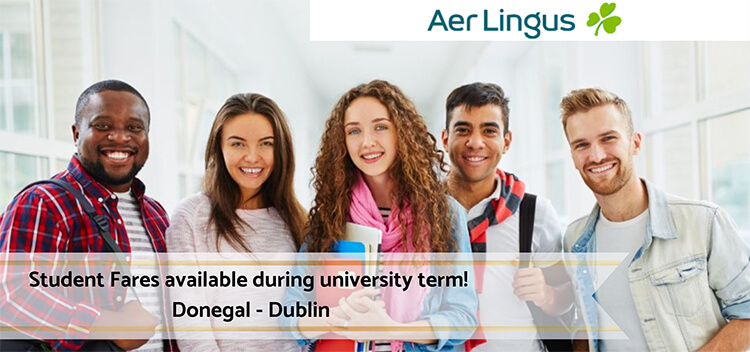 Donegal Airport Special Offers
Check out some of the great packages we offer at Donegal Airport
Discover The Wild Atlantic Way!
Welcome to Donegal, where breathtaking beauty and thrilling adventures await!
Immerse yourself in our stunning landscapes by hiking the magnificent peaks of Mount Errigal or exploring the untamed coastline of Slieve League.
Get your adrenaline pumping with water sports like surfing the wild waves of Bundoran or kayaking through the serene lakes of Glenveagh National Park. Golf enthusiasts can tee off at world-class courses like Ballyliffin or Rosapenna, while anglers can indulge in fishing in our pristine rivers and lakes.
With traditional Irish music, vibrant festivals, and warm hospitality, Donegal is a haven for nature lovers and thrill seekers alike.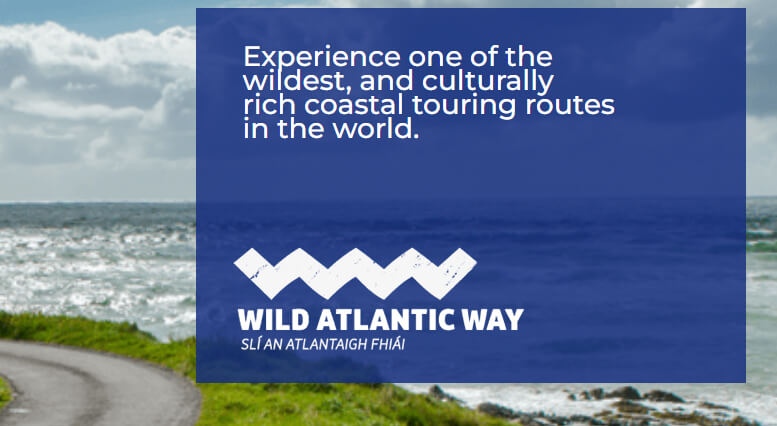 PARTNERS & CERTIFICATIONS